Game servers
valid from 2012.02.11

Call of Duty 2 from Infinityward, Activision: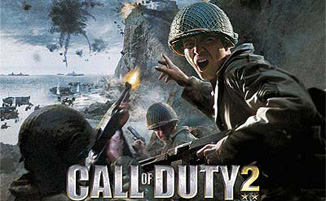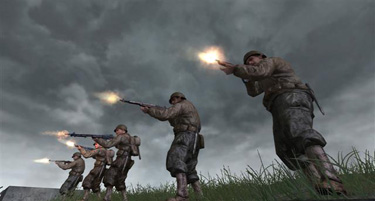 A Call of Duty 2 belső nézetű lövöldözős videojáték, a 2003-ban kiadott Call of Duty folytatása. A játékot az Infinity Ward fejlesztette és az Activision adta ki. 2005. október 25-én jelent meg Microsoft Windows-ra és november 22-én Xbox 360-ra Európában, Észak-Amerikában és Ausztráliában. A játék megjelent mobiltelefonra és Pocket PC-re is. Japánban a Konami adta ki PC-re 2006. március 24-én, míg Xbox 360-ra 2006. június 15-én.
A játék a második világháború idején játszódik, és négy szövetséges katona szemszögéből mutatja be az eseményeket. Egyikük a Vörös Hadseregben szolgál, másikuk az Amerikai Egyesült Államok hadseregében, míg ketten britek. A játékot jól fogadták, a kritikák legtöbbje pozitív véleményt fogalmazott meg róla. (forrás: wikipedia.org)
Kipróbálható "Demo" szerverek listája:
The services includes:
Advanced Webadmin
FTP access
lagg free Guarantee
DDoS Protection.
24/7 Technical support
99,9% Availability
Every servers gets:
5GB space for games
Fastdownload/Webdownload
Mumble server
TeamSpeak 3 channel
Discounts from Standard VPN, Ultimate VPN, OpenVPN services.
Call of Duty: All in one:
You can change between CoD, CoD:UO, CoD2, CoD4 anytime!
Server locations:
Budapest, HU
Falkenstein, DE
London, UK
Call of Duty 4

servers
PromodLive 2.16
from

€2

.30

lagg free Guarantee

Read more →
The servers that appears in this list are Demo servers, which are intended to assure the quality before you order our services.
Other servers
We also provide game servers that not in this list. Just contact us and we give you the addresses.
Config help:
We don't provide persons to help configure your servers. There are hundreds of available mods, maps and plugins with guides for the featured games in our Webadmin Panel. We also provide FTP connection and lot of how-to guides to help you, so you can customize your server according to your needs.